Your Generosity Matters
Each of you should give what you have decided in your heart to give, not reluctantly or under compulsion, for God loves a cheerful giver. 2 Corinthians 9:7
Be a Part of Making a Change
Many people look at giving financially as a "have to" kind of thing. In reality God's directive to his followers to give generously is an invitation to eternal significance and an abundant life. Our giving not only conveys our worship and trust of God, but it allows us to join him as he transforms the lives of people through his love.
Giving Options
For donatios or additional information about how to give, please call us during office hours at 512-926-4186. Or send us an email to [email protected]. 
You can also make online donations to our portal at Discover Mass: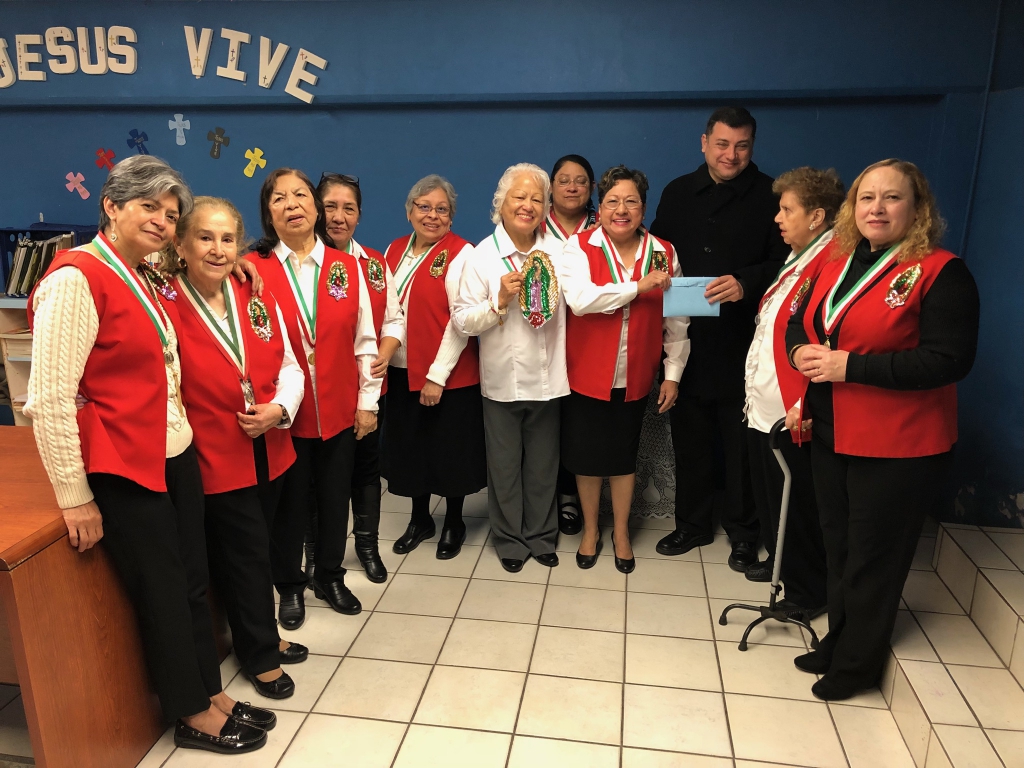 OUR SPONSORS
SUPPORTERS OF ST JULIA CATHOLIC CHURH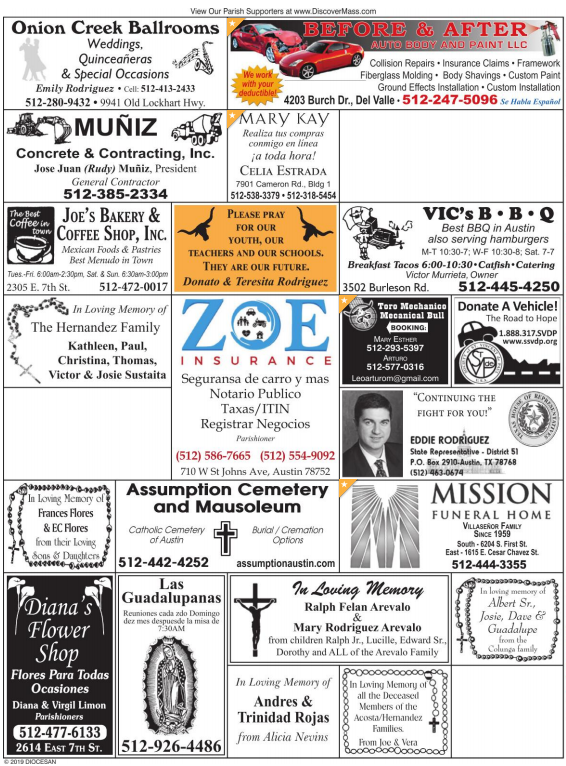 TO OUR SUPPORTERS:
Thank you for your heartfelt support of St. Julia!
DANZA TONANTZIN
MONDAYS @ 7:00pm
Ms. Margarita (512) 738-6069, Marcelina Leon (512)998-5339.
DIVINE MERCY GROUP
EVERY THURSDAY @ AFTER HOLY HOUR 8:00 pm
Room 1 & 2
RELIGIOUS EDUCATION OFFICE
wednesday @ 9:30aM-3:30PM
saturday @ 8:00aM-4:00PM
SUNDAY @ 8:30AM-12:00PM
Araceli Hernandez
email: